Violets & Sunshine
Regular price
Sale price
$15.00 USD
Unit price
per
Sale
Sold out
We don't know much for certain about Agnes. The one family that seems to fit the the initials included in this sampler, does not have a child named Agnes. If this is truly the family that she lived with, then her sampler dates no later than 1793. It is possible that she is a niece or a ward to the family, but we just cannot be sure. Nonetheless, Agnes stitched a beautiful red and green Scottish sampler when she was 12 that includes filigreed alphabets, lovely blackwork bands, and an interesting take on the ampersand (&). The sampler is worked in cross stitch over two threads and over one thread, back stitch, running stitch (for the blackwork bands and filigree stitches), four-sided stitch, rice stitch over four threads, and Algerian eye stitch over four threads. I have written instructions for each type of stitch used in the sampler, with the exception of the back stitch and running stitches used in the borders and filigree around the letters, and the basic cross stitch.
I hope you enjoy working this sampler as much as I did!
Please note that this sampler will be difficult to stitch on Aida fabric due to the over-one portion. If you wish to stitch on Aida or to skip the over-one, please see our Christmas-themed adaptation of this sampler called "A Very Merry Christmas with Agnes." 
Share
View full details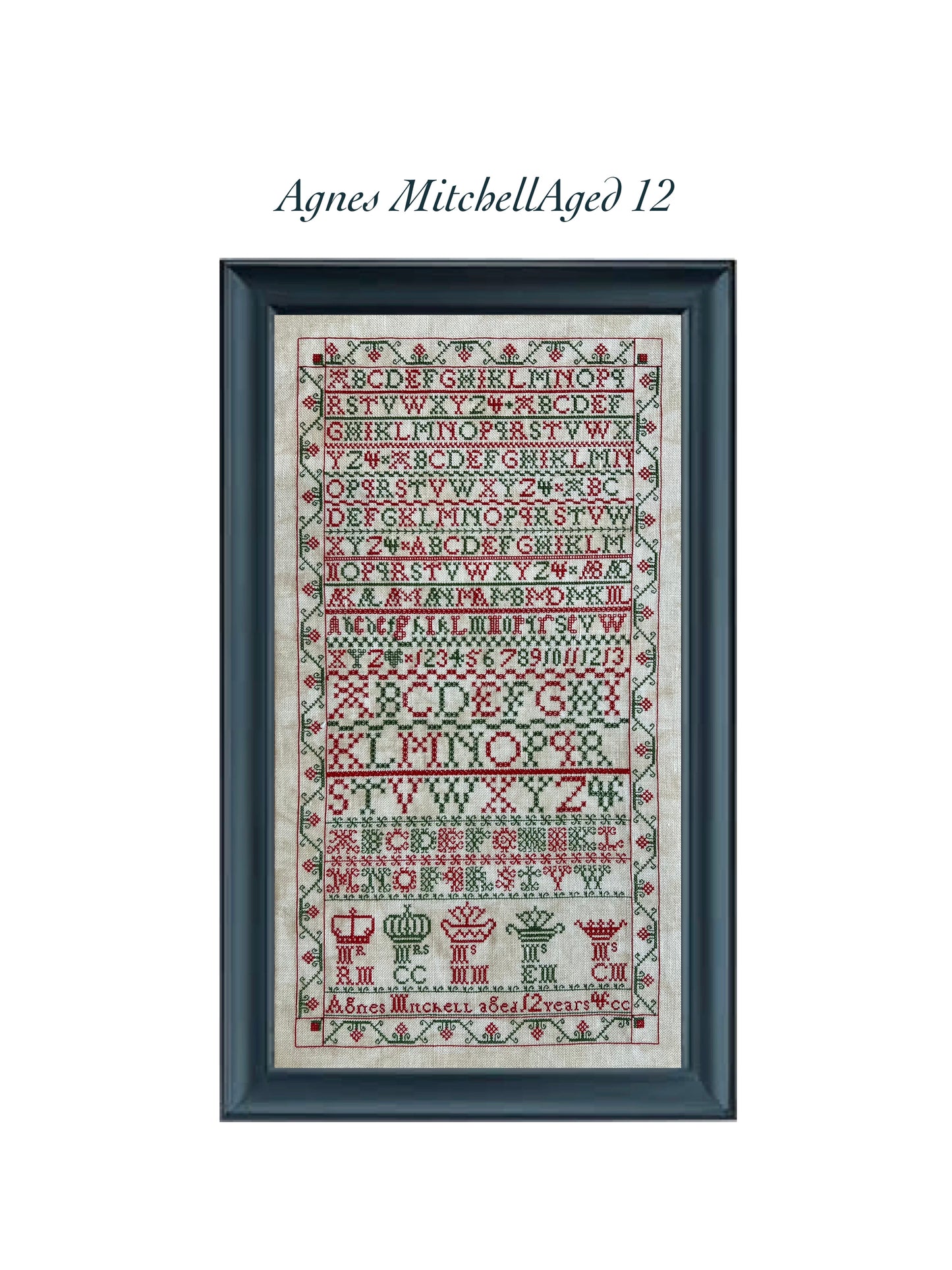 Agnes Mitchell Chart
Great detail and easy to print my copy.